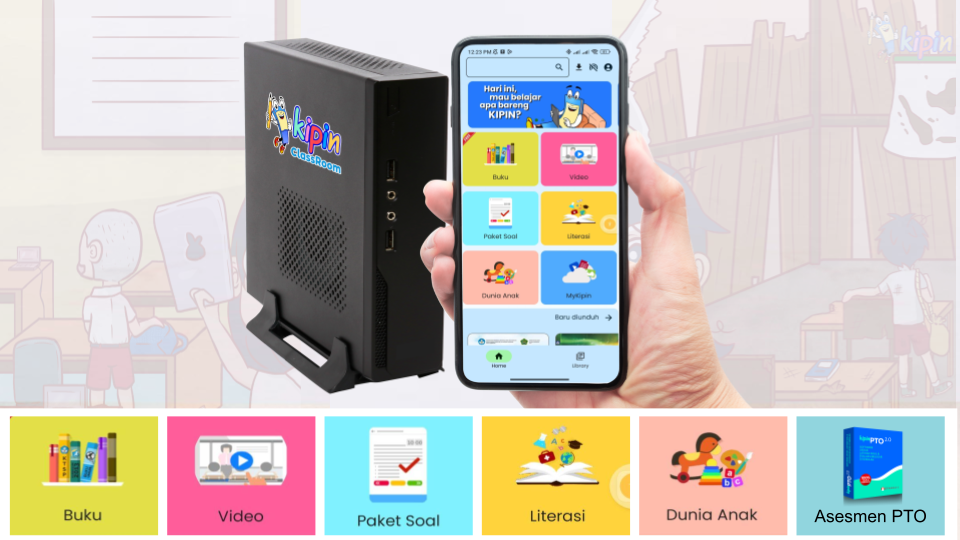 Indonesia's education system faces significant challenges, with several barriers hindering its progress. These barriers include unequal internet infrastructure, a lack of devices in schools, insufficient digital teaching content, and limited buying power among students. Despite the emergence of numerous online edtech startups, education in Indonesia continues to struggle because these platforms often overlook the pain points of students and teachers.
However, Kipin Classroom is changing the game by addressing all four of these critical issues. It has introduced an innovative solution by deploying on-site servers equipped with all-in-one hardware, software applications, and content. This groundbreaking approach is the first of its kind in Indonesia, and it's already making a difference in thousands of schools and madrasahs across the nation.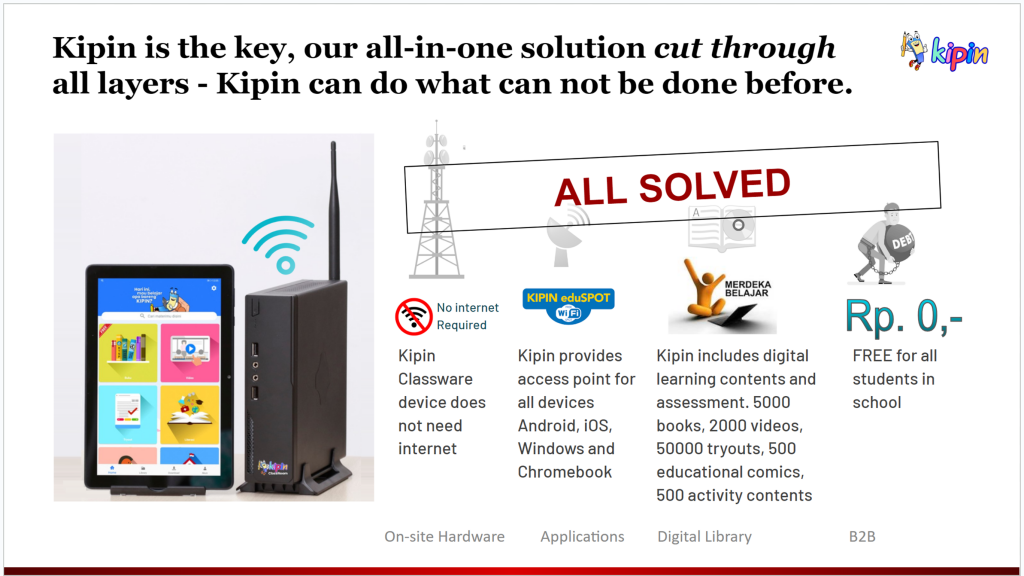 One of Kipin Classroom's key strengths is its ability to function without the internet, which overcomes the unequal internet infrastructure issue. Additionally, its mobile-friendly applications allow access to the server even without an internet connection, resolving the problem of device scarcity in schools. Moreover, Kipin Classroom offers a comprehensive curriculum for K-12 schools nationwide, addressing the lack of digital teaching content.
What sets Kipin Classroom apart is its effectiveness in helping teachers teach more efficiently. The platform offers digital exam capabilities through Kipin PTO assessment AKM software, saving teachers time and streamlining day-to-day tasks.
This year, Kipin has earned the highest recommendation from teachers surveyed. The reason is clear: Kipin is an effective tool that not only aids teachers in their mission but also transforms the educational landscape by tackling Indonesia's most pressing education challenges head-on.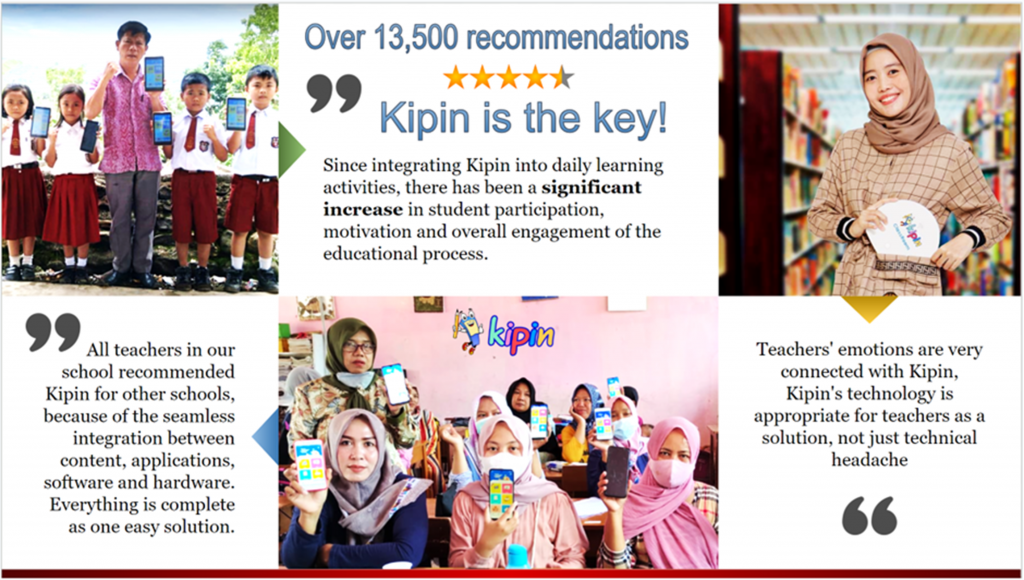 In conclusion, Kipin Classroom is revolutionizing Indonesian education by providing a holistic solution that addresses the nation's four primary education barriers. With its innovative approach and commitment to improving the learning experience for students and teachers alike, Kipin is undoubtedly the solution Indonesia needs to usher in a new era of digital learning.