About a year ago, before the covid-19 pandemic, school digitalization in Indonesia is not worth discussing about, as school is happy just the way it was. The resistance to change was the biggest barrier to digitalization in this sector.
What happen now? It is a 180-degree turnaround, every school in Indonesia want to change to be digital and every teacher is looking for solution that makes him a better digital-teacher.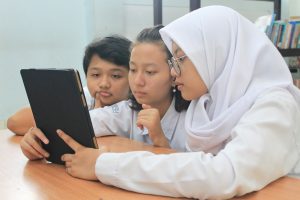 For a school to be able to become digital, it must transform the following:
First, daily educational materials to digital.
a. There are thousands of books for grade 1 to 12, and currently printed books are in danger of being extinct due to the danger of Covid-19 virus spreading through touch, and the excessively high cost of printed books in Indonesia.
b. There are thousands of school class videos as well, imagine 150 school days in a year multiply by 12 years (grade 1 to 12) result in requirement of almost 2000 daily videos.
c. There are also pre-made question banks that required by teachers for students to practice as tryouts before exam, for 12 years period average 50,000 question bank must be prepared by school.
Second, there must be a critical supporting utility software every school required beside the hardware. Yup, schools need digital exam-based system.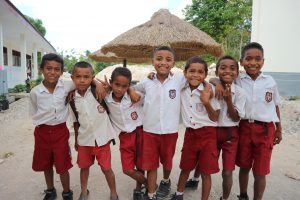 Due to massive amount of work and specific technical skill, it is not possible for schools to do digitalization themselves without the help of expert or outside third parties.
Kipin is in school digital transformation business for grade 1 to 12. This is the key demand driver for Kipin today, as Kipin can transform traditional school to digital very easily. And this open up new opportunities for school digitalization disruption, because Indonesia still has over 150,000 of K12 schools which currently unable to go to digital.
The good news, all those challenges to transform traditional to digital are within Kipin capabilities. Kipin understand these opportunities, and it has the humility to invent whatever appropriate technology in a new way that answer the market requirements. Several teachers testified, finding Kipin is like finding a "great treasure" for their school digital transformation. You can watch the youtube here: https://www.youtube.com/watch?v=ter2ULIfYtw&t=1246s
The greatest edtech growth in 2021 could be in school digital transformation, and Kipin could be the solution. Kipin success because of its unique and superior technology that makes school transformation to digital a simple experience for teachers. Find out more at www.kipinclassroom.id